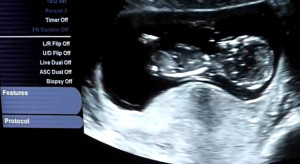 Germany will become the first European country to recognize indeterminate sex by allowing babies born with no clear gender-determining anatomy to be put on the birth register without a male or female classification.
The new regulation, which takes effect Nov. 1, stems from a study by the German Ethics Council into intersexuality that concluded the rights of intersex individuals against irreversible medical interventions should be better protected.
"If a child cannot be designated male or female, then they should be entered on the birth register without such a status," the new law states.
According to 2007 government figures, at least 150 intersex babies are born in Germany each year, and 8,000 to 10,000 people have "serious variations" from physical gender-defining characteristics.
"A key aim of the new rule is to relieve parents of the pressure of having to decide a sex straight after the child's birth and thereby agreeing overly hastily to medical procedures to settle the child's sex," a spokesman for the German Interior Ministry says.
Support groups say the number of intersex individuals is far higher than the government estimates, and they point out the difficulties and subtleties of defining intersexuality physically or hormonally.
The interior ministry spokesman says the change did not amount to the creation of a third gender because the box stipulating male or female is left blank.
Creating a third gender would complicate German laws on marriages and partnerships, which operate on a binary male-female opposition, although the Ethics Council would examine the implications for intersex individuals, he adds.
"This is an interesting move, but it doesn't go far enough," says Silvan Agius, policy director at the Brussels-based rights group International Lesbian, Gay, Bisexual, Trans and Intersex Association (ILGA).
"Unnecessary surgeries will likely continue in Germany with devastating consequences. … We live in a world where having a baby classified as 'other' is still considered undesirable," he says.
Other campaigners for rights of intersex people raise concern that the "outing" of babies as intersex on official records could lead to discrimination in schools.
A 2012 report from the Ethics Council quoted the case of an individual born in 1965 with no clear gender-defining genitalia but with testicles in their abdomen and male chromosomes. At the age of 2.5 months, the individual was castrated without parental consent, a move which doctors later called a mistake.
"I'm not a man, nor a woman. … I remain a patchwork, made from doctors, injured and scarred. I have to reinvent myself if I want to continue to live," the individual has said.
Australia has allowed citizens to note their gender on a passport as "X" since 2011.
(Editing by Raissa Kasolowsky)
© 2013 Thomson Reuters. All rights reserved.
Ti è piaciuto l'articolo? Sostienici con un "Mi Piace" qui sotto nella nostra pagina Facebook