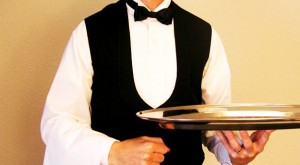 You know King Ahab and you know the 850 false prophets that ate at Jezebel's table, but are you familiar with Jezebel's eunuchs?
The cast of the Jezebel spirit's demonic puppet show includes eunuchs, but who are these spiritual servants, how do you recognize them and how should you respond once you've identified them in your midst? Discerning and dealing with Jezebel's eunuchs is part and parcel of defending against the work of this wicked spirit. If Jezebel can't flow through you, she'll settle for making you a eunuch.
The word eunuch comes from the Hebrew word caric, which means "to castrate." Jezebel wants to spiritually castrate you—strip you of your power. She does this by working with religion to skew your identity in Christ and convince you that you can't exercise your authority in Him because you made a mistake last week. So you begin speaking death instead of life over yourself—speaking the enemy's plan rather than God's plan—and essentially releasing word curses against your own life. Spiritually weakened, Jezebel has you right where she wants you.
Who Are the Eunuchs?
Eunuchs were stigmatized in society—and they are still stigmatized in the church today. God commanded that any descendants of Aaron with a defect could not approach to offer the bread of his God. That included a "man blind or lame, who has a marred face or any limb too long, a man who has a broken foot or broken hand, or is a hunchback or a dwarf, or a man who has a defect in his eye, or eczema or scab, or is a eunuch" (Lev. 21:18-20). We can now approach God's throne of grace boldly thanks to the blood of Jesus (Heb. 4:16). But Jezebel is still deceiving saints to serve as eunuchs.
Biblically speaking, eunuchs were often found in the households of kings, particularly to work in women's bedchambers. Eunuchs, for example, were appointed to keep the harem of virgins for King Xerxes (Esth. 2:3). Eunuchs were permitted to work in female bedchambers because they had essentially been emasculated. We know there were eunuchs in Jezebel's household (2 Kings 9:32).
There is plenty of information online about Jezebel and her eunuchs but not a lot of Scriptural backing for the revelations. Some like to say eunuchs are Jezebel's spies, students or spiritual children, but there's no evidence of that in the Bible. These anecdotal descriptions can lead people into error as they pursue a witch hunt for Jezebel's eunuchs.
The Role of Eunuchs
All that said, Scripture indeed confirms that Jezebel had eunuchs. One clear role of a eunuch as laid out in Scripture in relation to Jezebel is an attendant (2 Kings 9:32). In this way, Jezebel's eunuchs were her servants. These eunuchs worked for Jezebel's comfort. Practically speaking, they knowingly serve Jezebel's purposes either because they want to or because they are seduced and deceived. In other words, eunuchs are aligned with Jezebel—sometimes by choice and sometimes by fearful duty—and may execute her evil wishes.
Think about it for a minute. Serving in someone's bedroom puts you about as close as you can get to a person and gives you access to intimate details of their life. Some modern-day eunuchs thrive on this close relationship with seductive Jezebel. Others are trapped through their own insecurities and fears—they need Jezebel because they don't know who they are in Christ. Either way, we need to learn to rightly discern Jezebel's eunuchs in our midst.
I knew a woman who served as Jezebel's eunuch. Maggie was the church administrator with delegated authority she craved. The Jezebelic pastor told her she could go anywhere they went, so she had intimate details of their lives that gave her a greater sense of worth and elitism. Maggie was essentially serving in Jezebel's bedchamber. She worked overtime to make this Jezebelic pastor look good—even at her own personal expense—because she was seduced by a thimbleful of power he gave her.
How do you recognize a modern-day eunuch? Eunuchs help forward Jezebel's agenda. Sometimes people mistake those flowing as eunuchs with those flowing in a Jezebel spirit. You need the Holy Spirit to show you the difference, but the bottom line is that eunuchs don't hatch the controlling, seducing plans. Eunuchs merely help Jezebel execute her wishes.
Dealing With Eunuchs
I attended a church that was super-focused on the spirit of Jezebel, and eventually Ahab and eunuchs. Anyone who was friendly with a person the leadership labeled a Jezebel was called out as a eunuch and shunned. This is a sad approach. If someone really was flowing in a Jezebel spirit and had "spiritual children" and "students" who were spying for them, godly spiritual leadership would seek to deliver them from this spirit's clutches rather than trying to chase them out of the church.
If you discern one of Jezebel's eunuchs in your midst—someone who seems to be on assignment for someone flowing in this wicked spirit—take caution. Remember, eunuchs are Jezebel's servants and have a somewhat intimate relationship with her. Whatever their motivation or however they got trapped in Jezebel's witchcraft, eunuchs may be deceived or may be looking for a way of escape.
Take the situation to God in prayer and seek wisdom from the Holy Spirit. You could be the Jehu that gives them the boldness to throw Jezebel down. In other words, by reaching out with bold truth in love to one who is serving the Jezebel spirit's purposes, you could help them break free from this evil influence. Amen.
Jennifer LeClaire is news editor at Charisma. She is also the author of several books, including The Spiritual Warrior's Guide to Defeating Jezebel. 
Da charismamedia.com
Ti è piaciuto l'articolo? Sostienici con un "Mi Piace" qui sotto nella nostra pagina Facebook