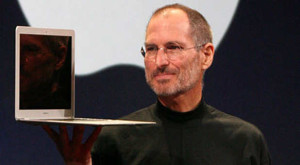 This week, I had the extraordinary privilege to attend the International Christian Embassy Jerusalem's (ICEJ) Feast of Tabernacles Israel night in Jerusalem. I always look forward to attending this annual event as a highlight of my Sukkot holiday celebration and come away inspired by the unconditional love and support of thousands of Christians representing hundreds of millions of people in dozens of countries.
I am always grateful and awestruck by the work of the ICEJ. Not only did this year not disappoint, but it was even more awesome than in the past.
Overcome by the excitement of incredible song and dance, praise and support for Israel from speakers from all over the world—and an extra-special appearance by Charlie Daniels playing Hatikvah, Israel's national anthem, on his fiddle—I updated my Facebook status celebrating the event and marking my presence, along with a photo of Charlie Daniels playing Hatikvah (probably for the first time) in front of thousands of people.
When I went to identify my location, the name Jerusalem came up but was not identified as Israel's capital, much less even part of Israel. While Jerusalem appeared in English, adjacent to it was an Arabic word, presumably Jerusalem in Arabic, but strangely not in Hebrew. Not being very tech savvy, I didn't think much of it and proceeded with my status update and participation in the event, immediately drawing many likes and comments from people wanting to see Charlie Daniels' performance, which, sadly, I had not been able to video in time.
After I got home, still on a high, I went to check news of the terror attack in Kenya and both President Obama and President Rouhani's remarks at the U.N. (more on that in a later column), and I came across an article that said the new Apple operation system, iOS7, lists Jerusalem with no country.
Immediately I thought, "Oh, not again," as it seems there's a crazy trend to purge Jerusalem from its Jewish roots (what our neighbors claim is the Judaization of Jerusalem, as if King David didn't build the Holy city and as if two temples never stood where two mosques currently stand). It didn't seem like it was worth more than a thought, but then I went to the talkback section and read one person's rationalization that Apple is just a business and there are 130 Muslims in the world for every one Jew. So in order to appeal to (or appease) the Arab/Muslim world that does not recognize Jerusalem as part of Israel, much less as the capital of Israel, it makes sense from a business perspective, right?
Wrong.
Having just come from the ICEJ event celebrating Israel, Jerusalem and the Jewish people's historic connection to the land, not to mention a healthy dose of unconditional love from the thousands present who were representing hundreds of millions across the world, my immediate response was no. And if that was Apple's calculation, they ought to try again, because the collective business and buying power of hundreds of millions of Jews and Christians together can take on that of the Arab and Muslim world any day of the week.
I am not one for boycotting others unless something is really egregious. Particularly as we wrap up a holiday season that's about repentance and forgiveness, I am all for applying that value even to the corporate world. Maybe Apple made a mistake, an oversight. Maybe Apple miscalculated, even grossly. Maybe Apple doesn't realize that their purging Jerusalem from Israel presupposes the outcome of a conflict that doesn't seem to be ending so soon and, in doing so, they side with those who oppose the Judaization of Jerusalem. Maybe Apple just needs a friendly reminder—directly and through the vast social media empire that their devices facilitate.
I, for one, know the reality. I know that Jerusalem is Israel's capital and always will be. I know that my presence in Jerusalem is not part of a Zionist cabal to Judaize Jerusalem (that would be like painting a white wall white and suggesting it has a new color) but part of a prophetic promise I am privileged to live out. I know that for every one of the thousands of Christians I was with last night, people who recognize Israel as the apple of God's eye and Jerusalem as our eternal capital, millions more stand behind every one. These are the good apples.
I gain comfort and strength from the fellowship of Jews and Christians standing together and turning the tide of history, understanding that what unites us is far greater than what divides us. As I shared with some new friends last night, I pray to be privileged to live to see the day when gatherings like this, large and small, in Israel and to the four corners of the world become so commonplace that we risk taking them for granted.
Until then, I will continue to pursue the incredible opportunities I have to build bridges between Jews and Christians, pray that this will continue to flourish, and wish the ICEJ and others to go from strength to strength. Until then, in case I am in need of a new electronic device, I may just do a quick reality check on my location electronically, because if Apple is a bad apple and doesn't recognize my presence in Jerusalem as part of Israel, there are other devices in the galaxy I am sure will serve me fine.
Note from author: I know that the feedback to this article have suggested that at least Apple's Siri does in fact note that Jerusalem is Israel's capital. I did not know that and certainly news and facts change as of the time of writing and publishing all kinds of stories. As of the time of this writing, everything I wrote was based on facts I observed personally, and I certainly did not intend to misrepresent anything that might not be true, as fact. Whether facts changed since or not, I regret any part I played in anything that may have come across as less than 100 percent accurate. — Jonathan Feldstein
Jonathan Feldstein is the director of Heart to Heart, a unique virtual blood donation program to bless Israel and save lives in Israel. Born and educated in the U.S., Feldstein emigrated to Israel in 2004. He is married and the father of six. Throughout his life and career, he has been blessed by the calling to fellowship with Christian supporters of Israel and shares experiences of living as an Orthodox Jew in Israel. He writes a weekly column for Charisma's Standing With Israel.
Ti è piaciuto l'articolo? Sostienici con un "Mi Piace" qui sotto nella nostra pagina Facebook