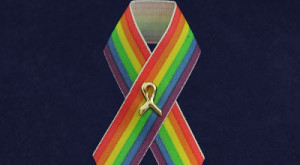 More than 180 cities across the country have now passed LGBT laws that suppress the views of Christians.
Dubbed "nondiscrimination" by LGBT activists, the ordinances provide new protection for sexual minorities while also severely curtailing religious liberty.
So far, the laws have gone largely unnoticed. But a measure passed in San Antonio Sept. 5 has drawn national attention, both for its scope and for passing in this large, Hispanic-majority city traditionally known for its family values.
The ordinance forbids discrimination on the basis of sexual orientation or gender identity.
Although hundreds of believers across San Antonio attended a city council hearing to protest the ordinance; it passed easily with an 8-3 vote, backed by Mayor Julian Castro, a rising star in Democratic politics.
The Sunday after the vote, CBN News visited churches across the city where believers expressed shock over the vote and fear about what it would mean.
Believers Shocked
"The right for us to speak out and say, 'I disagree. It doesn't sound right.' Now we're labeled a hater, a bigot, homophobic," Jacob Herrera, with Faith Outreach Center International, explained.
"It criminalized what you thought about the LGB community and I don't think that's right." Leonard Pena, with Abundant Life Church, said.
"My faith, my belief and how I've raised my family—I can get in trouble for that because they don't agree with that," Rosalie Astran, a fellow church member, said.
Councilman Carleton Soules, one of the "no" votes, questioned the ordinance's supporters repeatedly during the public hearing. He later told CBN News he thought the measure was acted on too quickly.
"We didn't put the ordinance up on the website," he said. "It was fast-tracked through. Anytime we are going at light speed to do something that's unpopular that throws a lot of red flags."
Red Flags
For San Antonio's faith community there are several red flags. The ordinance criminalizes those with a biblical view of sexuality as it forbids bias against homosexuality or bi-sexuality.
Those charged and declared guilty by the city will face a Class C misdemeanor on their record and fines of up to $500 a day.
Also, the ordinance forbids appointed officials on city boards from showing any bias.
Allan Parker, president of The Justice Foundation, a San-Antonio-based Christian legal nonprofit, has worked to analyze and explain the ordinance for San Antonio's churches.
He said the ordinance is vague and unclear but he believes it can and will be used against Christians, especially those in the business world who disagree with unbiblical sexuality.
"The leverage of the city to pressure any business to caving in is enormous under this," he explained.
Even Councilman Soules is warning people of faith.
"I believe if you're a small business owner, operating within the city limits of San Antonio, or you're a business owner that wants to do business with the city, you need to tread carefully," he said.
Church Asleep at the Wheel
CBN News spoke with key church leaders who protested the ordinance. Until now, they say, the city's faith community has been asleep at the wheel. Case in point: Less than 7 percent of registered voters turned out for May's city election.
"Politics in San Antonio has always been low-key and there have never been any troubles, so most people had quit voting," Pastor Steve Branson, with Village Parkway Baptist Church, explained.
After jump-starting opposition to the ordinance but failing to persuade the council, Branson and other pastors and their congregations are motivated to push back.
"We're starting to speak," Branson said. "I can guarantee you it won't be quiet anymore."
Haunting Comparisons
For African-American churches, there's outrage over gays equating their issue with civil rights.
"What we have is very cherished laws of anti-discrimination, hewn out of the heat of civil rights. These laws, everyone values. Now the activist, the homosexual, lesbian, gender-confused community has activists that they want to insert into those laws and then use them against people of faith," pastor Charles Flowers, with Faith Outreach Center International, explained.
Pastor Eli Bonilla, with Abundant Life Church, said for Latino churches, overflowing with immigrants, the new ordinance is a haunting reminder of what they left behind in their native countries.
"We have some that are budding business people and all of sudden they feel themselves with the same angst that they felt when they came from their countries, where evangelicals have always been put on the side, on the periphery," he said.
"They tell me that that's the same gut feeling they get when they hear this ordinance," he said.
What Now, Pastor?
Abundant Life youth pastor Gabriel Colmenero said his high school students, many who lead Bible clubs in their public schools, are now unsure about what they can and cannot say.
"They are asking me, 'What do we do now, Brother Gabe?'" he said. "Well, we're going to start praying about that, how to teach them what to do, how to confront their friends who may be homosexual."
If LGBT laws can pass in cities like San Antonio, well-known for its churches and conservative values, there's concern that they can pass anywhere.
For many pastors in San Antonio, there's awareness that the spotlight is now on their city and that now is the time for them to speak out against the ordinance.
"I've had emails from 50 states," Branson said. "I've had people say we're praying for you—please keep this up.'"
Those who oppose the ordinance may push for a citywide referendum on it or a vote to recall council members that voted for it—or both. Lawsuits are also expected from both sides.
"If we don't fight this thing with everything we've got, our rights will be taken away and our mouths will be muzzled and that just can't happen, here in the land of the free,"  Herrera said.
What's not escaping Herrera and others is the fact that this battle is taking place in the city that still remembers the Alamo, a city known for fighting for its freedom against all odds.
Da charismanews.com
Ti è piaciuto l'articolo? Sostienici con un "Mi Piace" qui sotto nella nostra pagina Facebook