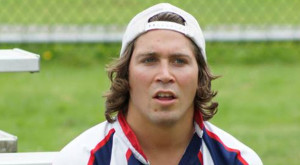 A son of pastors Wesley and Stacey Campbell is recovering from serious injuries he suffered at a rugby game Saturday. The founders of RevivalNOW! Ministries are also the senior pastors at New Life Church in Kelowna, British Columbia.
According to a message the couple sent out on social media, Judah Campbell hit his head during a rugby game and broke his neck. His spinal cord is also severely injured, and immediately after the accident he had no ability to move from the neck down.
In their message, the couple asked for prayer for Judah's spinal cord to be healed, for "his emotions not to sink," for his girlfriend and that he will "walk again and be normal."
Wesley Campbell wrote Monday on a Facebook page set up for people wanting to follow his son's recovery process that Judah has improved.
"Since Sunday there has been an increase in the mobility of Judah's limbs," he said. "Judah can move his toes, and bend his ankles like he were putting his foot on a gas pedal. Today we were excited to see Judah raise his leg a few inches off the bed … unassisted. This is very good news and a marked improvement from day 1."
Campbell also wrote that Judah could somewhat lift his arm and could bend it at the elbow.
"Once the vertebrae are aligned and the swelling has gone down, they will undertake a serious operation on his neck … to repair the fracture," he said. "They talked about putting in a hard plastic part or a piece of bone from his hip, as well as metal plates and screws. The operation will be from the front of his neck as well as the backside of his neck. They are expecting to operate sometime this week between Wednesday to Saturday. They mentioned that there is a 1% risk of heart attack or stroke, which is something, we all want prayer for as well."
He asked for prayer that the swelling would go down, the realignment be complete and the spinal cord recovers entirely. He reported that Judah is in good spirits.
"I asked Judah today how he was doing emotionally? He said in typical Judah manner, 'I'm good.' Judah so much appreciates everyone's concern and their prayers."
Judah's girlfriend, Alex "Lex Ann," shared an update Tuesday morning.
"Last night was the best night that both Judah and I have had in the hospital since his arrival," she wrote.
Alex said Judah's doctors are in agreement that he will have surgery on the front and back of his neck, and he is fasting so he can be prepared for surgery at any time.
"Today is another fresh start and God makes all things new!" she wrote. "Excited to see where today will lead and what new progress is in store for us all in regards to Judah. He is so incredibly strong and so positive despite it all and I am very proud of him."
The page "Judah Campbell Recovery," where his girlfriend and family members are posting updates, was created Sunday morning and has more than 3,000 followers.
Wesley and Stacey Campbell co-founded New Life in 1986 and experienced a revival and move of the Holy Spirit shortly after. Within five years, the church had 1,000 members. According to Revival Magazine, this move allowed them to connect with John and Carol Arnott and the Toronto Blessing.
The Campbells were regular conference speakers at the Toronto Blessing, and they traveled as part of the team of extension itinerant ministries. It was at that time that they founded RevivalNOW! Since then, Wesley and Stacey Campbell have ministered in more than 60 nations.
Ti è piaciuto l'articolo? Sostienici con un "Mi Piace" qui sotto nella nostra pagina Facebook