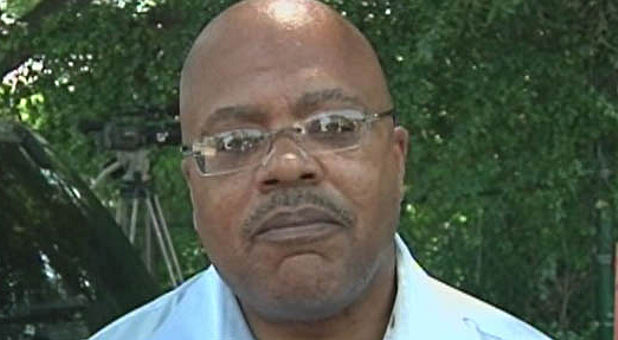 Editor's note: Prophetic author Jennifer LeClaire sounds the alarm on key issues impacting the church and society through her bold writing. Sign up today to stay informed and join her as a "watchman on the wall" interceding for these times.
Nearly a year ago, I wrote about a wicked back-to-school abortion pricing special that saw dozens of babies literally massacred in Orlando, Fla.Sept. 19 went down in pro-life history as "free baby-killing day."
On that dark day, scores of pregnant young women—probably scared, anxious or resentful—lined up at the Orlando Women's Center to take the abortion clinic up on its offer to brutally murder their pre-born babies—free of charge. You can read about it here.
Fast-forward about nine months (how ironic), and justice seemed to be served. The Orlando Women's Center was surrounded by police, moving trucks, news reporters, attorneys and crime-scene tape while sheriffs raided and seized all assets from inside the building, according to Pro-Life Action Ministries. The siege was the result of the final judgment in a $36.7 million lawsuit against late-term abortionist James Pendergraft.
Now the stubborn late-term abortionist is back in business at the Orlando Women's Center—and he's looking to attract new customers with new pricing schemes. The clinic, which promises "quality care is tradition," may have too many bills to pay to offer abortions for free. But it is offering a $50 discount to relieve some financial stress for any woman who needs one more reason to get an abortion.
And get this: The coupon is only good on Sundays. God forbid the woman go to church and hear a word of encouragement from an anointed vessel that causes her to keep her baby! But wait—there's more. Women who act quickly can also take advantage of free deep IV sedation so they can escape, at least temporarily, the horror of the procedure.
Pendergraft is still maximizing his murderous profits, though. His coupon states clearly that the offer doesn't include the office visit charge, gynecologist visits, emergency contraception, ultrasound, lab tests, blood work, birth control pills or shots. And he also makes it clear that abortion-seekers can only use one coupon—and if they forget, in their distressed emotional state, to present the coupon before the procedure takes place, then they have to pay the full amount.
I've said it before and I'll say it again: This is a sickening marketing display that treats murder like a 59-cent cheeseburger on Wednesdays at McDonald's. Unfortunately for scared, young, pregnant and cash-strapped girls, this may seem like an offer too good to refuse.
Beyond discounts, this late-term abortion mill strips away any possible obstacle to having an abortion. Prefer a female doctor? You got it. Need to be convinced, er, "reassured" in the middle of the night? You can do a live chat or have direct email contact with a consulting physician 24 hours a day, seven days a week. Too busy to wait in line? The website promises "immediate appointments available."
The pro-life community rejoiced when one of this late-term abortionist's five Florida clinics was shut down this summer, only to be disappointed by its reopening and now deep discounts on abortions. Even though this death camp has resurfaced in Orlando, now is not the time to give up the fight.
And we fight in prayer.
Once again, I urge you to pray. Pray not just for the late-term abortionist to come to repentance through an encounter with Jesus, but pray also for the women considering abortion. Pray for them to get a revelation of the precious life they carry within. And pray that the women who have had abortions would come to the knowledge of the saving grace of Christ, which rids them of the guilt and shame of abortion. Just pray. And don't stop praying. Amen.
Ti è piaciuto l'articolo? Sostienici con un "Mi Piace" qui sotto nella nostra pagina Facebook