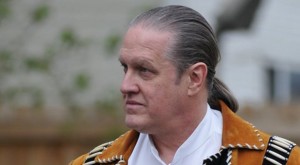 Percolating beneath the surface for a very long time, a significant shift—a new pulse of the Spirit that may never have an identifying name—is now beginning to take shape.For the last several years, hunger for this new thing has been growing in the hearts of folks I've met in my travels. In many cities and nations, a vague but growing sense of disappointment has taken root in the hearts of believers trying hard to feel touched by the noise, the hype and the supernatural promises served up by well-meaning teachers with great ministries and powerful messages that nevertheless fail to satisfy the real hunger.
In the quiet reaches of the heart, these precious saints question, "Is something wrong with me? I'm just not feeling it. There has to be more than this." They long for something more than what they've experienced, something deeper and more substantive than what they see and hear. It's as though an era is passing, even as it peaks in numbers and prominence, and a lot of good people feel it intuitively, neither knowing nor understanding what they've been sensing.
I grew up in the Charismatic Renewal. I was 7 years old in 1958 when my parents received the baptism in the Spirit and became international leaders in the movement. Since then, I've been touched by every move of the Spirit that God has sent to bless and energize His people. In movement after movement, God poured the wine of heaven into a flawed cultural vessel that eventually leaked it away until it was gone, or people simply mishandled it until one day the wine lost its savor.
It's the vessel we boomers constructed so long ago, the foundation for which was laid by our fathers and mothers in the faith before us. Both in and out of the church, we created and catered to a culture focused on self-fulfillment, getting a blessing, having an experience and being fed and touched personally and individually. We became a "me" generation, in contradistinction to a culture of the selflessness of the cross, and then passed that sick cultural orientation to our children, who now suffer for it.
Conditioned by the culture we created, we gravitated toward teachings that told us how to personally prosper, receive a blessing, experience the supernatural and heal the pain that our self-orientation inevitably produced. We ended up with a faith focused in the wrong place, sometimes subtly and in some cases rather blatantly.
Worship became an individual experience to receive and enjoy rather than an offering rising as a pleasing aroma to God for His sake. Inner healing became not a tool to make us more whole for the sake of lives given away in the service of others but more of a means of relieving our pain so we could be "happy."
Prophetic ministry too often gravitated toward flattering words of great destinies reflective of the content of the hearts of the people rather than life-changing truth. We began to attend conferences for the big names on the roster of speakers, hoping the anointed ones would spark life and impart something into us that would give meaning to our lives or catalyze a supernatural experience.
Jesus, however, came to reveal the nature and character of His Father: "He who has seen Me has seen the Father" (John 14:9). We experienced wonderful years of revelation from great men like Jack Winter and Jack Frost, who convinced us in no uncertain terms that the Father loves us. They brought healing to a generation wounded by the fatherlessness that grew from our culture of self. They fulfilled their callings well, but it was a necessary remedial teaching, focused on receiving something from our heavenly Father to repair damage, heal hurts and fill a deficit.
Nothing wrong with that! But it was only part one of a two-part thrust of the Father's heart. Too many of us wrongly injected that teaching into our self-centered frame of reference. Too many of us camped on "Father loves me!" and there it ended as the wine leaked away through holes in the flawed vessel of our cultural construct.
The new movement of God's Spirit currently rising as a groundswell is not about receiving from God, although we'll never stop receiving. We serve a giving God, and one of the highest forms of praise we can offer Him is to gratefully receive what He sends. This new thing, however, focuses not on what we're receiving but on what we're becoming. It's about the impartation of the Father's heart, nature and character into us until we can truly be called the "sons of God" who, from the deepest reaches of the heart, radiate who our Father is—and that includes His daughters as well.
John 1:12 says, "But as many as received Him, to them He gave the right to become children of God." Note the adjectival Hebraism that goes beyond mere genetic descendance or creation by His hand. To be a "son of" or a "child of" something is to resemble that thing in a significant way. As Romans 8:19 says, "For the earnest expectation of the creation eagerly waits for the revealing of the sons of God."
This movement I speak of is about impartation of the nature of the Father in character, disposition, heart and spirit. It is a time of conformity to "the image of His Son" (Rom. 8:29). It has nothing to do with religious legalism or performance and everything to do with transformation of character from the inside out until we have the Father's heart as our own.
We are moving from the remedial to the transformational, from receiving to becoming, that we might exude the nature of the Father so the world might see and know Him by what they see and sense in us.
Here lies the substance we long for. It leads to a greater intimacy with the heart of the Father through Jesus than we have ever known. It is the realization of Jesus' declaration that it is enough for the disciple to become as his master (Matt. 10:25). When people saw Jesus, they saw the Father. It must be so in us. In the midst of accelerating numbers of scandals and moral failings involving prominent Christian leaders, isn't it high time people saw the nature of the Father revealed in His sons and daughters?
What are we becoming? Signs and wonders are not the goal. They are the result. Wellbeing is not the focus but rather the outcome. Prosperity is not the pursuit but rather the gift of a loving Father and the fruit of integrity. Glory must not be the longing in our hearts. It is instead God's response to a people who have become intimate with Him at the level of heart and character.
Hear this cry! The shift that has just begun is more significant and goes deeper than most of us realize.
R. Loren Sandford is the founder and senior pastor of New Song Church and Ministries in Denver, Colo. He is a songwriter, recording artist and worship leader, as well as the author of several books, including Understanding Prophetic People, The Prophetic Church and his latest, Visions of the Coming Days: What to Look For and How to Prepare, which are available with other resources at the church's website. 
Da Charismanews.com
Ti è piaciuto l'articolo? Sostienici con un "Mi Piace" qui sotto nella nostra pagina Facebook